Main Content
Serving Rockland County and Beyond
For professional asphalt paving in New City and beyond, put your trust in the pros at JC Rockland Paving. Offering driveway paving, parking lot paving, walkways and patios, and much more, we're the experienced experts you can rely on for quick turnaround times, affordable rates, and top-notch workmanship!
Quality Paving at a Reasonable Price!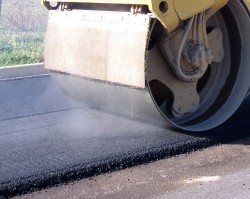 Is your driveway or parking lot showing serious signs of deterioration? If cracks, crumbling asphalt, or holes are becoming the most noticeable aspect of your driveway, walkways, or parking area, it's time to call a dependable local paving contractor. When you choose JC Rockland Paving to pave, resurface, or replace your asphalt driveway, you not only benefit from some of the lowest prices in the New City area, but you also get superior workmanship backed by the protection of our full one-year warranty. From parking lot paving to asphalt driveway resurfacing, and beyond, we can help you enhance the appearance of your property and get the job done for less than other asphalt paving companies. Compare and save by contacting us today! We'd be happy to provide you with a free, no-obligation estimate.
Commercial Paving
Parking Lot Paving
Driveway Paving
Proudly Serving Homes and Businesses Throughout Rockland County
With over a decade of experience and a commitment to superior quality, our family-owned paving company is the local asphalt contractor you can trust for value and superior craftsmanship. We proudly serve businesses and homeowners in New City, as well as Congers, Mount Kisco, Orangeburg, Nyack, Port Chester, Ossining, Pearl River, Suffern, and the surrounding Rockland County region. We are committed to taking care of all your asphalt paving needs, from driveway and parking lot installation to resurfacing. No job is too big or too small for our professionals at JC Rockland Paving!
More Than Just Asphalt!
In addition to our cost-effective parking lot paving and asphalt driveway services, we're also conveniently available to install flagstone walkways and patios, retaining wall systems, and more. We even specialize in driveway drainage systems to ensure you get the complete package when you need paving services.
Customized, Quality Workmanship
When you choose JC Rockland Paving, we handle all the details for you to ensure the job gets done right from start to finish. From demolishing your old driveway to clear the way for a new one to smoothly finished driveway paving, our pros take care of it all. For new asphalt driveway installations, we have the equipment and expertise to handle your property grading needs, too. Since we don't cut corners or skimp on quality, you can always expect top-notch results that will stand the test of time. In fact, we back our asphalt paving workmanship with a one-year warranty. Our objective at JC Rockland Paving is to be the asphalt contractor in New City who excels at meeting your needs without exceeding your budget!
Whether you're in the market for retaining wall systems, a drainage system built into your driveway, or parking lot paving, we have the design and installation skills required to get the job done right. Why not give us a call to discuss your needs? We offer free estimates and a 1-year warranty on blacktop services, so contact us now!
JC Rockland Paving is licensed, bonded, and insured for your protection.